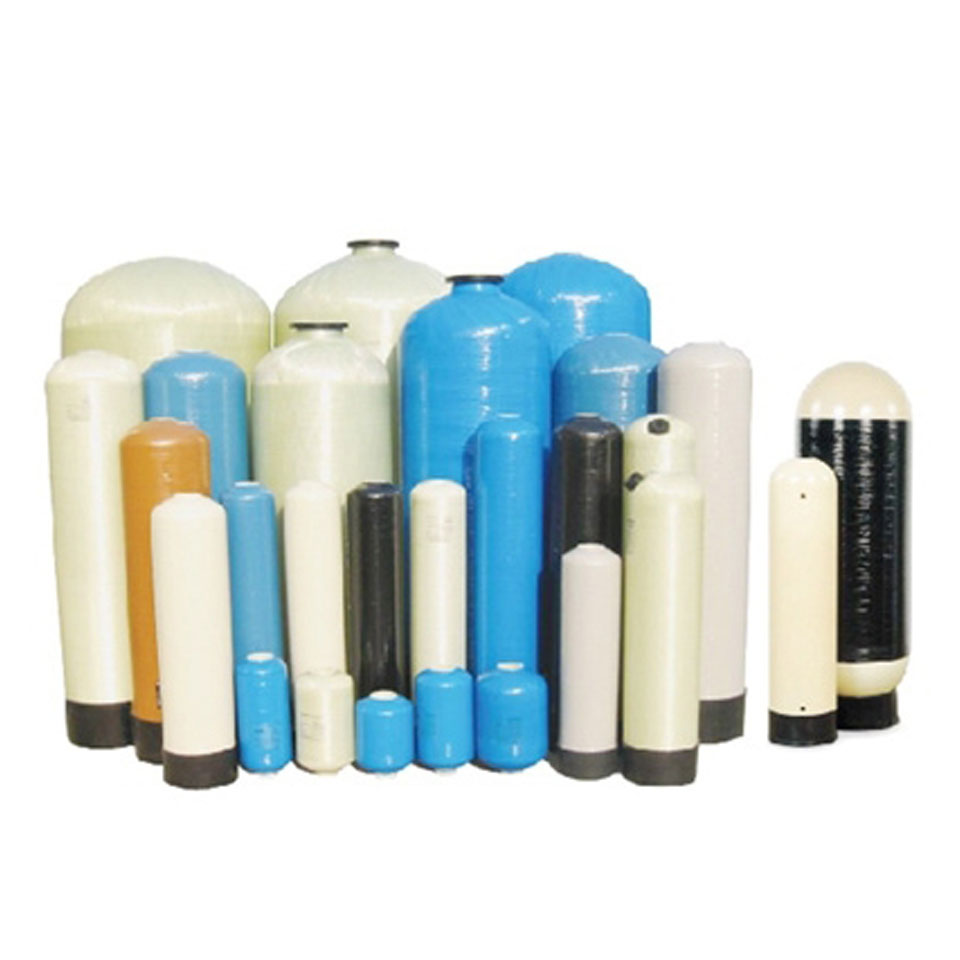 pecification:
Pressure vessels are made of high performance composite material with filament winding.
All pressure vessels are 100% corrosion resistant, various thermoplastic liners of polyester, high strength polypropylene.
Liner wall thickness available from 0.150" up to 0.300"
(corresponding to the vessel diameter.)
Operating pressure 150 psi; Operating temperature 150 ℉
FRP Vessel:
Lined with PE (polyethylene), with a high degree of corrosion resistance and durability.
By U.S. National Sanitation Foundation NSF certificated, it can be used for a big amount of drinks, water for food processing.
The external wound is made from FRP (depending on model, not all models are available) provides better resistance to stress of the barrel, to ensure the proper functioning of pressure in excess of150PSI.
The weight is lighter than the metal pail, easy handling processing.
For other special occasions, you can choose lined with special material such as PVDF, ECTFE, PFA .